2022 Fall Workshop
September 27, 2022

-

September 28, 2022

Xperience Flexo in Action!

Join us at the groundbreaking Flexo Xperience Center (FXC) in Atlanta this September for a Fall Workshop like none other! The program features a full tour of the FXC—the first and only center to tell the story of flexo from start to finish—as well as a hands-on Soma press demo and educational sessions from industry suppliers. Perfect for plant and production managers, or leaders who want the unique FXC experience, the 2022 Fall Workshop will deliver key insights to help platemakers optimize their work and master new technologies.
Registration
Member (Individual): $650
Member (Group of 3+): $495 per person
Non-member (Individual): $1250
Location
The Flexo Xperience Center
500 Chattahoochee Row NW
Atlanta, GA 30318
(Located in a complex called The Works – the building is towards the back behind the large pink structures, across from Dr. Scofflaw Brewery.)
Lodging
Hotel Indigo Vinings
2857 Paces Ferry Road SE
Atlanta, GA 30339
Click here to book with MacDermid's corporate rate
Notes About Lodging: FXC/MacDermid have graciously extended a discounted corporate rate. The link above will automatically apply the rate when you click "Book Online." You can verify this by ensuring that the rate is selected in the dropdown after you select the dates.
Please book as soon as possible. Rooms are first come, first served. If the hotel sells out, please contact us for alternatives.
Attire
Business casual for all sessions.
Tuesday, Sept. 27
12:00 p.m. | Light Lunch at FXC
12:30-5:00 p.m. | Tour & Soma Press Demo
Tour of FXC
Press Orientation
Press Set-Up and Run
Substrate Print Comparisons
On-Press Troubleshooting
Q&A Wrap-Up
5:00 p.m. | Dinner at Fox Bros. Bar-B-Q
6:30 p.m. | Bus Departs for Hotel
Wednesday, Sept. 28
All Sessions at FXC classrooms
8:30 a.m. | Bus leaves for FXC
9:00 a.m. | Light Breakfast at FXC
9:30 a.m. | FXC Partner Educational Session: Esko
10:30 a.m. | Break
11:00 a.m. | FXC Partner Educational Session: Hybrid Software
12:00 p.m. | Lunch
1:00 p.m. | FXC Partner Educational Session: MacDermid
2:00 p.m. | Workshop Concludes
FXC Partner Educational Sessions
Meet Your Speakers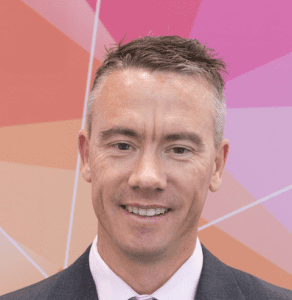 Mike Agness
Mike Agness is the Executive Vice President of the Americas for Hybrid Software. Hybrid Software delivers innovative prepress software solutions to the various packaging related businesses with a focus on the corrugated business. Hybrid's software tools are flexible, open, built on industry standards, and have proven to deliver great efficiencies to the packaging industry. Hybrid's technology for the corrugated industry adds efficiencies to flexo plate manufacturing, including patching, along with print quality improvements. 
Julian Fernandez
Julian Fernandez is the Esko Business Developer Manager for the Americas. He has 33 years in the Graphic Industry, 13 of which in Production, and Prepress – Press, mostly for Packaging. Julian has expert experience in DuPont digital & analog color proofing solutions; Dupont Cyrel digital flexo plates. Julian holds a Degree Master in Engineering and post degree in Marketing.
Certifications: 6 Sigma Green Belt – Ideal Alliance (G7 Expert – CMP Professional) - FTA First Implementation Specialist.
Contributed in the FIRST 5.0 with the section about Vignettes and gradations.
FTA Flexo Forum Conference 2017 -2018 Session Chair
English - Spanish –Portuguese - Italian
Jeff Durham
Our next speaker is Jeff Durham, who is the NA Sales Director for MacDermid Graphics Solutions' M-System liquid photopolymer business segment. Jeff attended NC State University (GO PACK!) and LaGrange College, where he graduated with a BA in Business Administration. This year marks Jeff's 40th year in the Flexo industry. In 1982, Jeff started with Owens-Illinois and for the next 8 years held various printing supervisory and management positions with O-I and Union Camp Corporation. In 1990, Jeff joined W.R. Grace, which would later become Polyfibron Technologies and then by acquisition joined with MacDermid in 2000. Over the past 32 years with Grace, Polyfibron and MacDermid, Jeff has held positions in Technical Sales, Product Management, Territory, Regional and Strategic Account Management. In 2020, Jeff was promoted to his current position, where he dedicates the majority of his time focused on the M-System liquid photopolymer business and customer support.
Jeff and his wife, Kathy, reside near Greensboro, NC.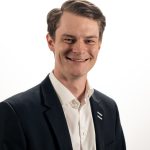 Zac Patterson
Zac Patterson graduated from Clemson University's graphics program in May 2021 and joined MacDermid Graphics Solutions that September. His time at Clemson included teaching hands-on, print-focused labs, working in the Sonoco Institute, and participating in the Phoenix Challenge competition. These experiences coupled with an internship at a flexible packaging converter led him to the flexo industry after finishing college, joining MacDermid's sales team to offer a technical perspective and approach.
Zac's interests and past studies include color science and management, process control, workflow optimization, flexo platemaking, and education and training.