2023 Fall Workshop
September 27

-

September 28

$550.00 – $1,250.00

Experience Flexo in Action!

This two-day technical workshop will give your plant and production managers fresh insights into corrugated printing and workflows—all so they can better serve your customers.
A completely unique opportunity, attendees will head to Clemson University to see a flexographic printing press live in action. Clemson graphic arts faculty will also teach crucial sessions on substrate trends, ink system best practices, and interpreting printing targets and strategies for troubleshooting.
By understanding how flexo printing operations work, your employees will be able to make plates and provide service that will keep customers coming back again and again. Register today!
Registration
Member (Individual): $695
Member (Group of 3+): $550 per person
Non-member (Individual): $1250
Location
Clemson University
Clemson, SC 29634
Lodging
Hyatt Place Downtown Greenville
128 E. Broad Street
Greenville, South Carolina 29601
Email kyra@markens.com with your name and rooms nights to receive the promotional rate.
Attire
Business casual for all sessions.
Wednesday, September 27
***Buses depart from Hyatt Place at 12:15 p.m. to arrive at Printcon by 1:30 PM
Location: Clemson Printcon, 502 B Lebanon Rd., Pendleton, SC 29670
1:30 - 4:00 PM
Welcome and Overview: Kern Cox, Clemson University
Corrugated Press Orientation
Press Set-Up and Run
Substrate Print Comparisons: Mottled White (MW), Kemi
On Press Troubleshooting
Q&A
5:00 PM
6:00 PM
Thursday, September 28
Location: Hyatt Place, 128 E. Broad Street Greenville South Carolina 29601
7:00 - 8:00 AM Breakfast
8:00 – 8:15 AM Welcome and Overview
8:15 – 9:30 AM Corrugated Substrates Today and Future Trends: Jonathan Dunlap, WestRock
9:30 – 10:15 AM The Printing Plate "Package" Today: Gerry Mounsey, Sustainable Solutionz
10:15 – 10:30 AM Break
10:30 – 11:15 PM Interpreting the Printing Targets and Strategies for Troubleshooting: Catherine Haynes, All Printing Resources
11:15 – 12:00 PM Ink System Best Practices, Mike Gentry, Flint Group
12:00 - 12:45 PM Working Lunch, Virtual Reality for Learning, Nate Newsome, Clemson University
12:45 – 1:30 PM Artificial Intelligence – What are the Capabilities for Prepress Today?, Gerry Derksen, Clemson University
1:30 – 2:00 PM Q&A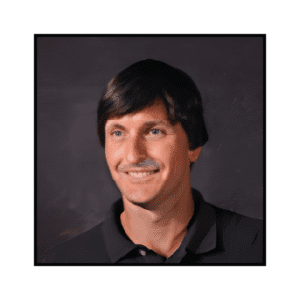 Welcome and Overview
Kern Cox
Senior Lecturer
Clemson University
Session will serve to introduce the "print machine", flexographic printing directly onto corrugated substrates, system components, and the elements running control targets. Review of press functions to refresh all on feed/register, plates/parts and functions, impression and drying/curing provisions. This leads into understanding that each machine must be treated as a "one-of-a-kind" and thus characterized for all images, line and screen.
Corrugated Substrates today and future trends
Jonathan Dunlap
Director, Product Management - Containerboard
WestRock
Overview of board grades, liner weights, flute combinations, "rough" whitetop vs "light coated" whitetop, structural strength vs. graphics capabilities. How are suppliers and printers responding to brand owners and consumer demands? Why is direct-to-consumer such a driving force in the packaging and graphics "toolkit?" How does it contrast with substrate demands in retail graphics?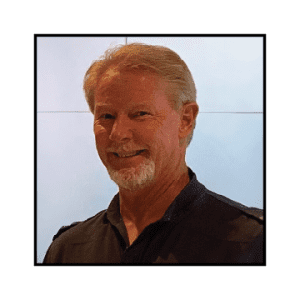 The Printing Plate "Package" today
Gerry Mounsey
President
Lead Edge Flexo America's LLC
Where do old printing plates go when they "die"? What happens to "scrap" printing plates? What about the PVC carrier sheets? Polyvinyl what?, phthalates what?, chlorine gas?, endocrine disruptors? What solutions are there for printers to make a bio statement and "improve from the norm" in the 21st century? Get a preview to the roadmap of the future of an environmentally responsible trade shop through a reduction of PVC use and increase in sustainable products. Let actions show customers and consumers how much you care.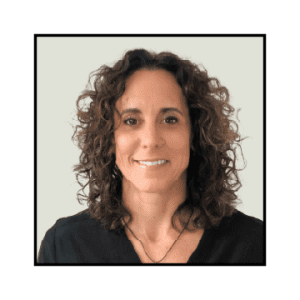 Interpreting the printing targets and strategies for troubleshooting
Catherine Haynes
VP of Growth & Development
All Printing Resources, Inc
Measurements, charts, SID/color, dot area/TVI, overprints, slur, BWR, dry ink, "running" the tests, recording data, software aids. Make targets an everyday common language in the printing. Targets and process control are the key to problem-solving being the exception rather than the rule. Targets = repeatability. Repeatability is essential to "predictability".Predictability = "right" the first time. Right the first time = "business successes".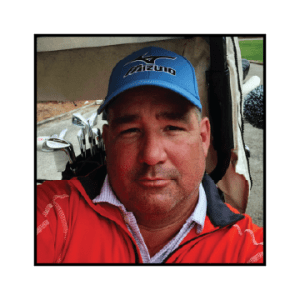 Ink system best practices
Mike Gentry
National Technical Manager
Flint Group
Quality attributes in direct print corrugated rely on communicating "component inputs" to minimize unnecessary compromises. Recognize why inks get treated like a clean-up hitter in baseball and why the "clean-up hitter" must be properly maintained. Corrugator parameters, liner disruptions, shifting process specifications all matter. A last minute "change" didn't affect ECT, but what about graphics quality? Actual cases and real solutions. "Best" way to control the process.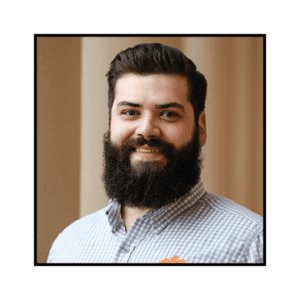 Virtual Reality for Learning Purposes
Nate Newsome
Virtual Reality Developer
Clemson University
Zoom, Teams, Slack, Google Workspace, metaverse technology, remote collaborations. Experience firsthand how the learning landscape is evolving. A dive into the digital overlay on a physical world to shorten the flexographic learning curve. Opportunities to share future technological ideas in a virtual realm.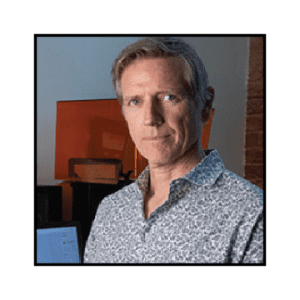 Artificial Intelligence… State of the "art" today and future opportunities
Gerry Derksen
Professor
Clemson University
Design related Artificial Intelligence (AI) tools are becoming part of the work pipeline for designers and in turn for production. Are you ready to embrace these capabilities? How strong is the I in AI for production ready graphics? Concerns for designers? Hands-on introduction to the tools and how they enable or restrict the process to produce functional and effective visual communications. Open discussion with audience on how they are experiencing different touchpoints with AI.